Model # DH226-A, Drum Mount Aqueous Parts Washer
Graymills heated drum-mount aqueous model with stainless steel sink and lid offers features and durability that will keep it functioning for years to come.

With a filtered stream of 115 degree F (46 degree C) aqueous cleaning solution, the DH226 flushes away loosened soil as parts are brushed clean. With easy setup and minimal maintenance, this unit offers a long, user-friendly service life.

Heated aqueous drum mount parts washer offers on job-site parts cleaning convenience.
DH226-A -

Heated drum mount parts washer with spacious stainless steel sink is ideal for on job site general parts cleaning in industrial, marine, automotive, farm and aviation industries
Thermostatically controlled heater delivers heated solution up to 120 degree F (48 degree C)
300 GPH pump and 12 gallon fluid capacity
Flexible Stay-Put flush hose for directable hands-free flushing action
Lift-off stainless steel sink mounted on drum for easy job site cleaning and maintenance
Fusible safety link closes lid in the event of a fire
DH226-A
Heated drum mount parts washer with spacious stainless steel sink is ideal for on job site general parts cleaning in industrial, marine, automotive, farm and aviation industries.

STANDARD FEATURES
Thermostatically controlled heater delivers heated solution up to 115 degrees Fahrenheit (40 degrees Celsius)

300 GPH pump and 12 gallon fluid capacity

Flexible Stay-Put flush hose for directable hands-free flushing action

Lift-off stainless steel sink mounted on drum for easy job site cleaning and maintenance

Fusible safety link closes lid in the event of a fire

OPTIONAL FEATURES
Drum liners make for easy cleanup of solution reservoir and prevent corrosion in drum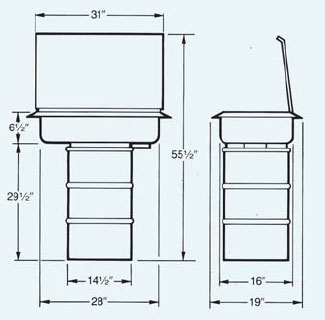 DH226-A
3BG

Standard brush with 2-1/2 inch polypropylene bristles

5D

Double brush with 1-1/2

inch

and 2-1/2

inch

nylon bristles

6A

Flow-Thru brush flushes part as it cleans. Solvent flows through core of handle; 2

inch

Connecting hose, 2-1/2

inch

nylon bristles, and a rubber connector that slips over nozzle of flexible metal hose of parts cleaner

7A

Flat Angular Flow-Thru cleaning brush can attach to pump nozzle with optional rubber hose

8A

Round Angular handle cleaning brush can attach to pump nozzle with optional rubber hose

C-27452

Liners; Fits 16 gallon drum mounts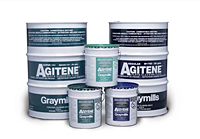 Need Solvents? Click Here