1791290 Powermatic DDS225 25in Dual Drum Sander 5HP 230V has dual steel drums with a hard durometer rubber coating to assure a flat, mar free finish. 1791290
DDS-225 25 DUAL DRUM SANDER, 5HP 1PH 230V, 2 SPEED, MADE IN TAIWAN, WGT = 840 LBS, SHIPS LTL TRUCK FREIGHT
Mfg. item #: 1791290
WMH1791290
lease to own for as little as:$120 per month!
FREE expedited shipping Plus FREE residential, liftgate and call ahead service. 4
DDS225 Drum Sander, 5HP 1PH 230V
has a
5 Year warranty
Dual drum head for superior finish
Dual dust ports with directional baffles for more efficient dust removal
Forward/reverse conveyor belt grips stock evenly
Full size cast iron table for solid support
Hard durometer rubber coating on steel drums provides flat, smooth finish
Independently adjustable rear drum for fine tuning
Two-speed gearbox for wide range of sanding projects.
| | |
| --- | --- |
| Drum Length (In.) | 25 |
| Maximum Board Width (In.) | 25' |
| Style (Type) | Dual Drum |
| Drum Speed (RPM) | 1,700 |
| Conveyor Speed (FPM) | 8 and 12 |
| Drum Diameter (In.) | 6 |
| Maximum Board Thickness (In.) | 5-1/4 |
| Minimum Board Length (In.) | 9 |
| Minimum Board Thickness (In.) | 1/32 |
| Weight (Lbs.) | 730 |
| Motor Power (HP) | 5 |
| Dust Collection Minimum CFM Required (CFM) | 600 |
| Dust Port Outside Diameter (In.) | 4 |
| Recommended Circuit Size (Amps.) | 40 |
| Height | 0.0000 |
| Length | 0.0000 |
| Width | 0.0000 |
| Weight | 840.0000 |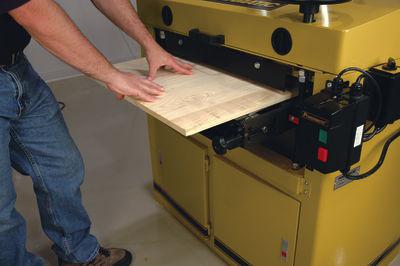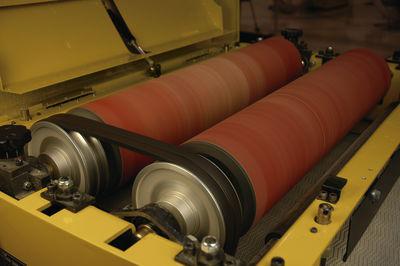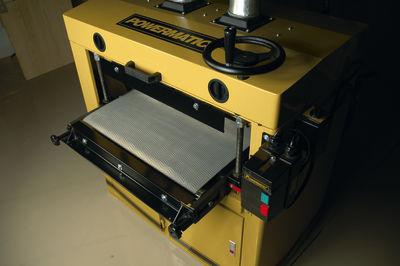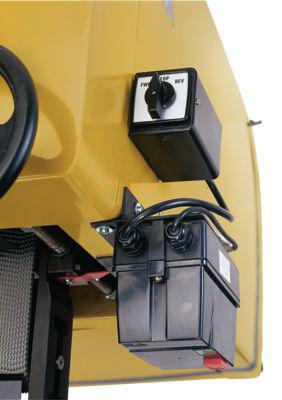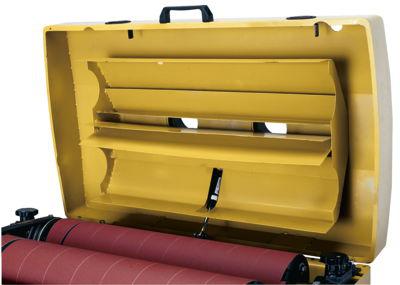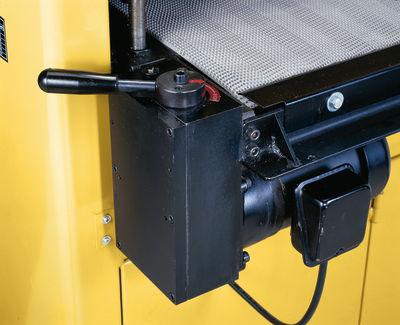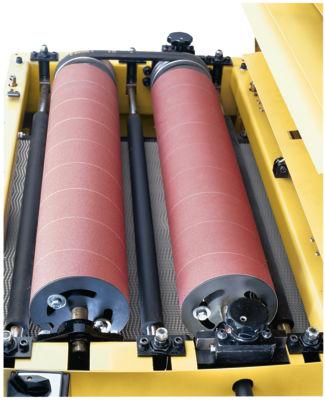 | | | | | | |
| --- | --- | --- | --- | --- | --- |
| WMH60-9036 | JET — Premium Ready-to-Cut Abrasive Sandpaper, 36 Grit | | 140.53 | 1 | |
| WMH60-9060 | JET — Premium Ready-to-Cut Abrasive Sandpaper, 60 Grit | | 140.53 | 1 | |
| WMH60-9080 | JET — Premium Ready-to-Cut Abrasive Sandpaper, 80 Grit | | 140.53 | 1 | |
| WMH60-9100 | Premium Ready-to-Cut Abrasive Sandpaper, 100 Grit | 60-9100 | | 140.53 | 1 | |
| WMH60-9120 | Premium Ready-to-Cut Abrasive Sandpaper, 120 Grit | 60-9120 | | 140.53 | 1 | |
| WMH60-9150 | JET — Premium Ready-to-Cut Abrasive Sandpaper, 150 Grit | | 140.53 | 1 | |
| WMH60-9180 | JET — Premium Ready-to-Cut Abrasive Sandpaper, 180 Grit | | 140.53 | 1 | |
| WMH60-9220 | JET — Premium Ready-to-Cut Abrasive Sandpaper, 220 Grit | | 140.53 | 1 | |
Copyright © 2022 Smith-Hamilton, Inc