The big difference between the Standard and Heavy Duty Auto Dolly is in the caster type and size. Our Heavy Duty Auto Dolly Casters are larger in diameter and outfitted with three beefy sets of bearings: One on the swivel and two on the axle. All of this adds up to three advantages over standard casters:
It takes less force to get things moving and keep them moving.

The larger diameter wheels also handle expansion joints better than the smaller ones.

Greater weight capacities than standard Auto Dolly sets: 10,000 lbs vs 6,000 lbs.
The Heavy Duty casters share the Standard casters' same non-marring polyurethane wheel material that won't mark-up or peel your floor like steel wheels will.
For those who have purchased the Standard Auto Dolly and now find that they need the higher weight capacities and easier rolling of the Heavy Duty Auto Dolly, we now have available a Caster Upgrade Kit. These are the same three bearing, non-marring polyurethane casters found on the Heavy Duty Auto Dolly. Simply remove your original standard casters and bolt these on.
Engine Dolly Attachment Features and Benefits:
Increase the weight capacity from 6,000 lb to 10,000 lb (set of 4)

Larger wheel diameter for improved performance over floor cracks and expansion joints

Three bearings for lower rolling resistance and less startup effort

The same great non-marring polyolefin wheel material as our standard casters

Caster Upgrade Kits available for 1, 2 or 4 dollies
Available as a Set of 4 (for upgrading a single Auto Dolly), Set of 8 (upgrades a pair), or a Set of 16 (upgrade an entire set of 4).
Upgrade an Auto Dolly set of 4
(16 HD Casters)


Upgrade an Auto Dolly pair
(8 HD Casters)


Upgrade a single Auto Dolly
(4 HD Casters)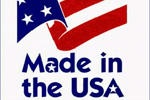 The Auto Dolly products and Specialty Tools are made right here in the USA. That means that we can make our products from the rugged materials necessary, without worrying about how much it will cost to move those materials across an ocean. This allows us to deliver a far more durable product and get it into your hands faster.