Crown C6P - 6 Cu Ft Poly Drum Concrete M
| | |
| --- | --- |
| | |
| C6P Poly Drum Concrete Mixer | C9P Poly Drum Concrete Mixer |

Models and Accessories

609883

C6-PE1 - 6 cu ft Concrete Mixer Poly w/1HP Electric , Poly Drum, Highway Towable Concrete Mixers

609884

C6-PGH5 - 6 cu ft Concrete Mixer Poly w/5.5HP Honda , Poly Drum, Highway Towable Concrete Mixers

609871

C9-PE1.5 - 9 cu ft Concrete Mixer w/1.5 HP Electric

609872

C9-PGH8 - 9 cu ft Concrete Mixer w/8HP Honda

609873

C9-PDY10 - 9 cu ft Concrete Mixer w/10HP Yanmar Diesel

607907

2 inch Ball Hitch Factory Fit

607920

Lighting Kit (6SR - 16S, C3 - C9)
CONCRETE MIXERS
IT IS YOUR TURN TO MIX IT UP

When it comes to the industry leader, there is no mixup it is Crown Construction Equipment.

Whether your looking for a large capacity series, a smaller more compact model, or the right rental machine Crowns solid line up of concrete mixers offer all the solutions.

Our standard features are a guide to the industry. Features that make for efficient set-up, operation, and as importantly, safe transportation to and from the job site.

Crown, the right mix of product and price mean solid results.

The welded drum is manufactured using high abrasion-resistant steel, giving Crown mixers longer life with less maintenance.

Two sets of laser cut steel blades provide a smooth, fast and more thorough mix.

Crowns new dumping mechanism comes standard with a multi-position drum lock for easy cleaning, flexibility and greater capacity.

SAFETY CHAINS COME STANDARD ON ALL CROWN CONCRETE MIXERS

Crowns rugged tow pole is retractable or removable and easily stows away when not in use for safer operation.

Our newly redesigned frame provides improved durability and stronger support in the areas you need it.

Crowns innovative optional rubber torsion suspension system provides the industrys smoothest towing and handling.

High speed taper roller bearings are standard on all towable Crown mixers for improved durability.

Sturdy vented engine housing comes standard with a swing-away hood, providing easy engine access.

Our drive pinions and gear rings are made with cast iron, providing better durability and longer life.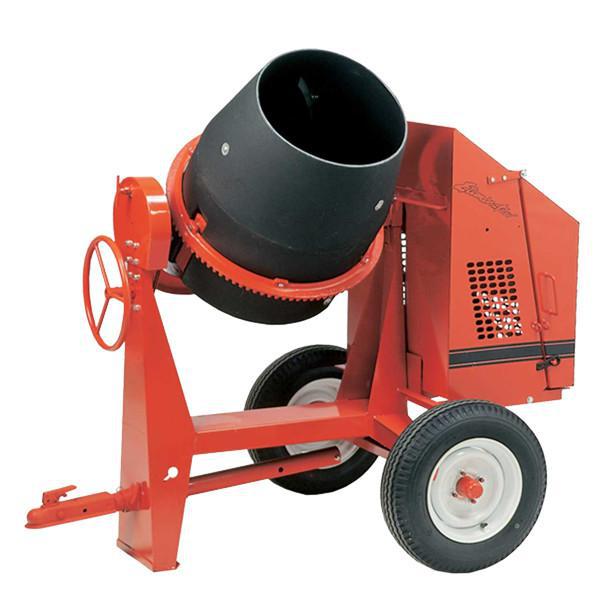 Specifications C6P Concrete Mixer
Capacity Bag
1/2 - 1
Cubic Feet
6
Overall Height - (Drum Up/Down)
65/57 inch
Overall Width
44 inch
Tires (Pneumatic)
5.3 x 12
Overall Length (Tow pole In/Out)
71/92 inch
Weight - Max lbs
450
Highway Towable
Yes
Drum Opening Diameter
17 inch
Drum Diameter - Max
24 inch
Drum Height
31 inch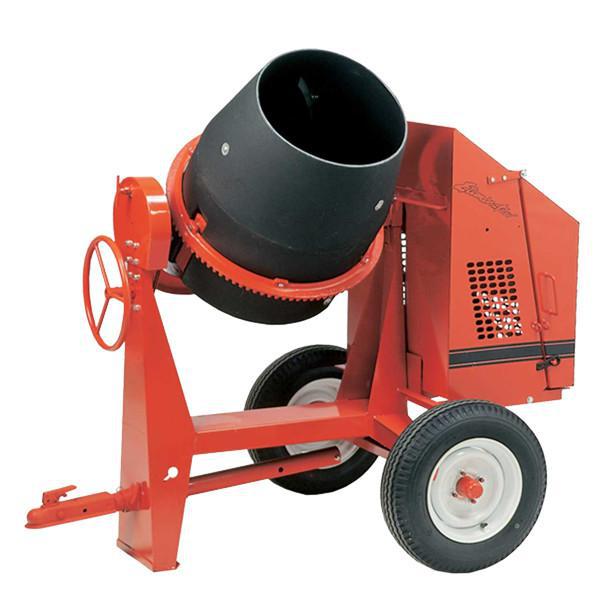 Specifications C9P Concrete Mixer
Capacity Bag
1 - 1 1/2
Cubic Feet
9
Overall Height - (Drum Up/Down)
70"/63.5 inch
Overall Width
51.5 inch
Tires (Pneumatic)
B78 x 13
Overall Length (Tow pole In/Out)
78/98 inch
Weight - Max lbs
860
Highway Towable
Yes
Drum Opening Diameter
19 inch
Drum Diameter - Max
32 inch
Drum Height
31 inch
Copyright © 2021 Smith-Hamilton, Inc