Why Immersion Cleaning is Preferred

Unlike standard spray cabinet washers, immersion cleaning exposes all surfaces of the part, including blind holes and small crevices, to the cleaning solution. By combining hands-off, total immersion cleaning, easy part load/unload, vertical lift platform agitation and optional Graymills Superflo pump jet action, the Liftkleen offers the most intensive, efficient immersion cleaning system available. Complex parts, stacked or nested parts are no problem.

The TR Series Liftkleens offers a variety of sizes and options, including pump, agitation, ultrasonics, and automatic control of cleaning cycles, that make it the easiest-to-use, large size cleaner on the market. One touch control of the pneumatic air system and electronic controls turns multi-function operation into a simple step.
Standard Features for T-Series Liftkleen Models
Both Solvent or Aqueous versions

Air-operated lift platform

Fiberglass grate, mild steel or stainless steel optional

Hands-off, full immersion cleaning; from simple soaking to lift platform agitation

Fully adjustable lift platform agitation - speed and stroke length

Lift mechanism is entirely outside of tank for long service life

Stainless steel lined lids on T-Series units
Dual Action Cleaning Option - Shortens Cleaning Cycle up to 40 percent
Optional Superflo Pump circulates up to 10,000 GPH

The Dual Action cleaning cycle combines vertical platform agitation with a Graymills Superflo

centrifugal pump jet stream for faster cleaning including crevices, blind holes and recesses

Dual Action cleaning is effective in both cold solvent and heated aqueous applications
Hands-Off Automatic Operation with Liftkleen
Parts are easily loaded on platform at tank top level

Start cycle lowers parts into solution

Fully immersed parts may be soaked and/or agitated with programmable cleaning

Auto-lid opens at end of cycle

Platform raises for draining and easy parts removal
Liftkleen Series
The Liftkleen T Series has a smaller footprint, liquid capacity and lift capability. They are widely used for job site cell cleaning in manufacturing, automotive and maintenance shops. Air filter/regulator (FLR) comes standard with all T-Series Liftkleen units.

Special Options offered:
Electric heat (Aqueous Only) increases the cleaning capability of your aqueous solution with optional heaters available for up to 180 degree F (82 degree C)

Roller platform aids in loading and unloading of parts

High power Graymills Superfloâ"¢ pump adds in-tank fluid agitation for faster cleaning

Turbo-boost filtration system increases turbulence in wash tank and cleans sediment from wash tank while filtering the cleaning solution

Ultrasonics for critical detailed cleaning

OSEP5


T-Series Options Include
Click on a part number to be directed below for a price
LIFTKLEEN TR-SERIES COLD WATER SERIES
COLD WATER
TRCS2420L
LIFTKLEEN TR-SERIES T24 COLD SOLVENT - Stainless steel tank with lift platform ** All T-Series Liftkleen units come equipped with a FRL-1 Air Filter Regulator
TRCS3626L
LIFTKLEEN TR-SERIES T36 COLD SOLVENT - Stainless steel tank with lift platform ** All T-Series Liftkleen units come equipped with a FRL-1 Air Filter Regulator
TRCS2420LP-A
LIFTKLEEN TR-SERIES T24 COLD SOLVENT - Stainless steel tank with lift platform and 115V, 1ph pump ** All T-Series Liftkleen units come equipped with a FRL-1 Air Filter Regulator
TRCS3626LP-A
LIFTKLEEN TR-SERIES T36 COLD SOLVENT - Stainless steel tank with lift platform and 115V, 1ph pump ** All T-Series Liftkleen units come equipped with a FRL-1 Air Filter Regulator
TRCS2420LP-B
LIFTKLEEN TR-SERIES T24 COLD SOLVENT - Stainless steel tank with lift platform and 230V, 1ph pump ** All T-Series Liftkleen units come equipped with a FRL-1 Air Filter Regulator
TRCS3626LP-B
LIFTKLEEN TR-SERIES T36 COLD SOLVENT - Stainless steel tank with lift platform and 230V, 1ph pump ** All T-Series Liftkleen units come equipped with a FRL-1 Air Filter Regulator
TRCS2420LP-J
LIFTKLEEN TR-SERIES T24 COLD SOLVENT - Stainless steel tank with lift platform and 230V, 3ph pump ** All T-Series Liftkleen units come equipped with a FRL-1 Air Filter Regulator
TRCS3626LP-J
LIFTKLEEN TR-SERIES T36 COLD SOLVENT - Stainless steel tank with lift platform and 230V, 3ph pump ** All T-Series Liftkleen units come equipped with a FRL-1 Air Filter Regulator
TRCS2420LP-Y
LIFTKLEEN TR-SERIES T24 COLD SOLVENT - Stainless steel tank with lift platform and 460V, 3ph pump ** All T-Series Liftkleen units come equipped with a FRL-1 Air Filter Regulator
TRCS3626LP-Y
LIFTKLEEN TR-SERIES T36 COLD SOLVENT - Stainless steel tank with lift platform and 460V, 3ph pump ** All T-Series Liftkleen units come equipped with a FRL-1 Air Filter Regulator
Click on a part number to be directed below for a price
LIFTKLEEN TR-SERIES HOT WATER SERIES
HOT WATER
TRHS2420SL-B
LIFTKLEEN TR-SERIES T24 HEATED, WATER-BASED - Stainless steel insulated tank with 230V, 1ph heater & lift platform ** All T-Series Liftkleen units come equipped with a FRL-1 Air Filter Regulator
TRHS3626SL
LIFTKLEEN TR-SERIES T36 HEATED, WATER-BASED - Stainless steel insulated tank with 230V, 1ph heater & lift platform ** All T-Series Liftkleen units come equipped with a FRL-1 Air Filter Regulator
TRHS2420SL-J
LIFTKLEEN TR-SERIES T24 HEATED, WATER-BASED - Stainless steel insulated tank with 230V, 3ph heater & lift platform ** All T-Series Liftkleen units come equipped with a FRL-1 Air Filter Regulator
TRHS3626SL-J
LIFTKLEEN TR-SERIES T36 HEATED, WATER-BASED - Stainless steel insulated tank with 230V, 3ph heater & lift platform ** All T-Series Liftkleen units come equipped with a FRL-1 Air Filter Regulator
TRHS2420SL-Y
LIFTKLEEN TR-SERIES T24 HEATED, WATER-BASED - Stainless steel insulated tank with 460V, 3ph heater & lift platform ** All T-Series Liftkleen units come equipped with a FRL-1 Air Filter Regulator
TRHS3626SL-Y
LIFTKLEEN TR-SERIES T36 HEATED, WATER-BASED - Stainless steel insulated tank with 460V, 3ph heater & lift platform ** All T-Series Liftkleen units come equipped with a FRL-1 Air Filter Regulator
TRHS2420SLP-B
LIFTKLEEN TR-SERIES T24 HEATED, WATER-BASED - Stainless steel insulated tank with heater, lifter & 230V, 1ph pump ** All T-Series Liftkleen units come equipped with a FRL-1 Air Filter Regulator
TRHS2420SLP-J
LIFTKLEEN TR-SERIES T24 HEATED, WATER-BASED - Stainless steel insulated tank with heater, lifter & 230V, 3ph pump ** All T-Series Liftkleen units come equipped with a FRL-1 Air Filter Regulator
TRHS3626SLP-J
LIFTKLEEN TR-SERIES T36 HEATED, WATER-BASED - Stainless steel insulated tank with heater, lifter & 230V, 3ph pump ** All T-Series Liftkleen units come equipped with a FRL-1 Air Filter Regulator
TRHS2420SLP-Y
LIFTKLEEN TR-SERIES T24 HEATED, WATER-BASED - Stainless steel insulated tank with heater, lifter & 460V, 3ph pump ** All T-Series Liftkleen units come equipped with a FRL-1 Air Filter Regulator
TRHS3626SLP-Y
LIFTKLEEN TR-SERIES T36 HEATED, WATER-BASED - Stainless steel insulated tank with heater, lifter & 460V, 3ph pump ** All T-Series Liftkleen units come equipped with a FRL-1 Air Filter Regulator
Click on a part number to be directed below for a price
Click here for solvent - Solvent does not come with parts washer
OPTIONS & REPLACEMENTS
T24 Models
FRL-1
Filter/Regulator/Lubricator
THK-24/36-B
Heater kit
TP01-A
115V, 1ph pump
TSP01-A
Stainless steel 115V, 1ph pump
TP01-B
230V, 1ph pump
TSP01-B
Stainless steel 230V, 1ph pump
TP01-F
230/460, 3ph pump
TSP01-F
Stainless 230/460, 3ph pump
L-22
Parts basket 22" x 18" x 6" high
LS-22
Stainless steel parts basket 22" x 18" x 6" high
CST-24
Swivel caster package for T-Series cleaners; allows portability
RP-24
Lifter roller platform
RPS-24
Stainless steel lifter roller platform
LDRS-24
Load/unload roller section w/drain platform
LDRSS-24
Stainless steel load/unload roller section w/drain platform
BDRS-24
Bridge roller section w/drain pan
BDRSS-24
Stainless steel bridge roller section w/drain pan
T36 Models
FRL-1
Filter/Regulator/Lubricator
THK-24/36-B
Heater kit
TP01-A
115V, 1ph pump
TSP01-A
Stainless steel 115V pump, 1ph pump
TP01-B
230V, 1ph pump
TSP01-B
Stainless steel 230V, 1ph pump
TP01-F
230/460, 3ph pump
TSP01-F
Stainless 230/460, 3ph pump
L-27
Parts basket 31 1/4" x 23 1/4" x 9" high
LS-27
Stainless steel parts basket 31 1/4" x 23 1/4" x 9" high
CST-36
Swivel caster package for T-Series cleaners; allows portability
RP-36
Lifter roller platform
RPS-36
Stainless steel lifter roller platform
LDRS-36
Load/unload roller section w/drain platform
LDRSS-36
Stainless steel load/unload roller section w/drain platform
BDRS-36
Bridge roller section w/drain pan
BDRSS-36
Stainless steel bridge roller section w/drain pan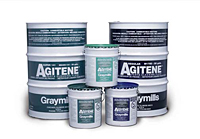 Need Solvents? Click Here