Baileigh Industrial is proud to introduce their line of top quality sanding belts made for our top of the line abrasive style tube and pipe notchers. Made using only state of the art equipment, this allows us to provide our customers optimal performance and durability. Specific processes are used to manufacture each belt to best suit their intended application.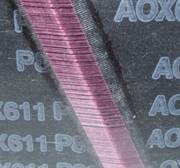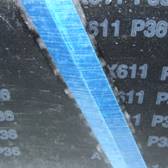 All of the Sanding Belts Baileigh Industrial sells are bi-directional butt spliced, allowing them to be run in either direction.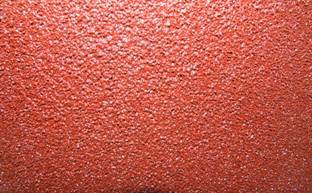 Every Baileigh Industrial sanding belt uses a strong resin bond system for longer life and more value. This system is designed to provide superior performance on all metal grinding applications, including both ferrous and non ferrous alloys.
Baileigh Industrial offers a full line of end mills for it's very own TN-800 tube and pipe notcher. Each end mill is as unique as the machine that it was intended for. Every Baileigh Industrial end mill is designed to give maximum life for a great value, just like the TN-800
PP-0215M - End Mill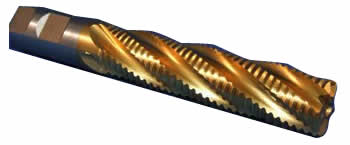 This is Baileigh Industrial's standard end mill that comes with every TN-800 Baileigh Industrial sells. Designed for optimal performance in just about every situation, this end mill will give you 2000+ cuts and has the option to be re-sharpened if you so chose.
PP-0215L - End Mill

This is an extra long version of the Baileigh Industrial PP-0215M that is pictured above. It has the same great cutting characteristics as the PP-0215M, but has an extended length to help you get to those extreme angles that you may encounter when notching larger diameter tube. Ask your sales rep if you may need the PP-0215L for your application.
PP-0791 - End Mill

Some application will use up an end mill faster then others. One of those applications is Stainless Steel. For that reason Baileigh Industrial offers the PP-0791 end mill specifically made for notching Stainless Steel. Let your sales rep know if Stainless is part of your work load, because purchasing this end mill will save you a lot of time, headaches, and money for anybody notching stainless steel.
Baileigh Industrial is proud to introduce their line of top-quality bi-metal hole saws. Made with the same craftsmanship as all of Baileigh Industrial's products, our hole saws will last longer and give more accurate cuts then the competition.
Improved tooth geometry with vari-gullet design cuts up 20% faster because it cleans chips faster for improved cutting. The 4/6 variable pitch tooth reduces vibration during use giving you a cleaner more accurate cut. In addition each Baileigh Industrial Bi-metal hole saw comes with 8% cobalt tooth tip so that the teeth stay sharper longer.
Rugged 3/16" back plate increases stability for uniform cuts.
Baileigh Industrial carries a complete line of hole saws for any of your pipe or tube notching needs.