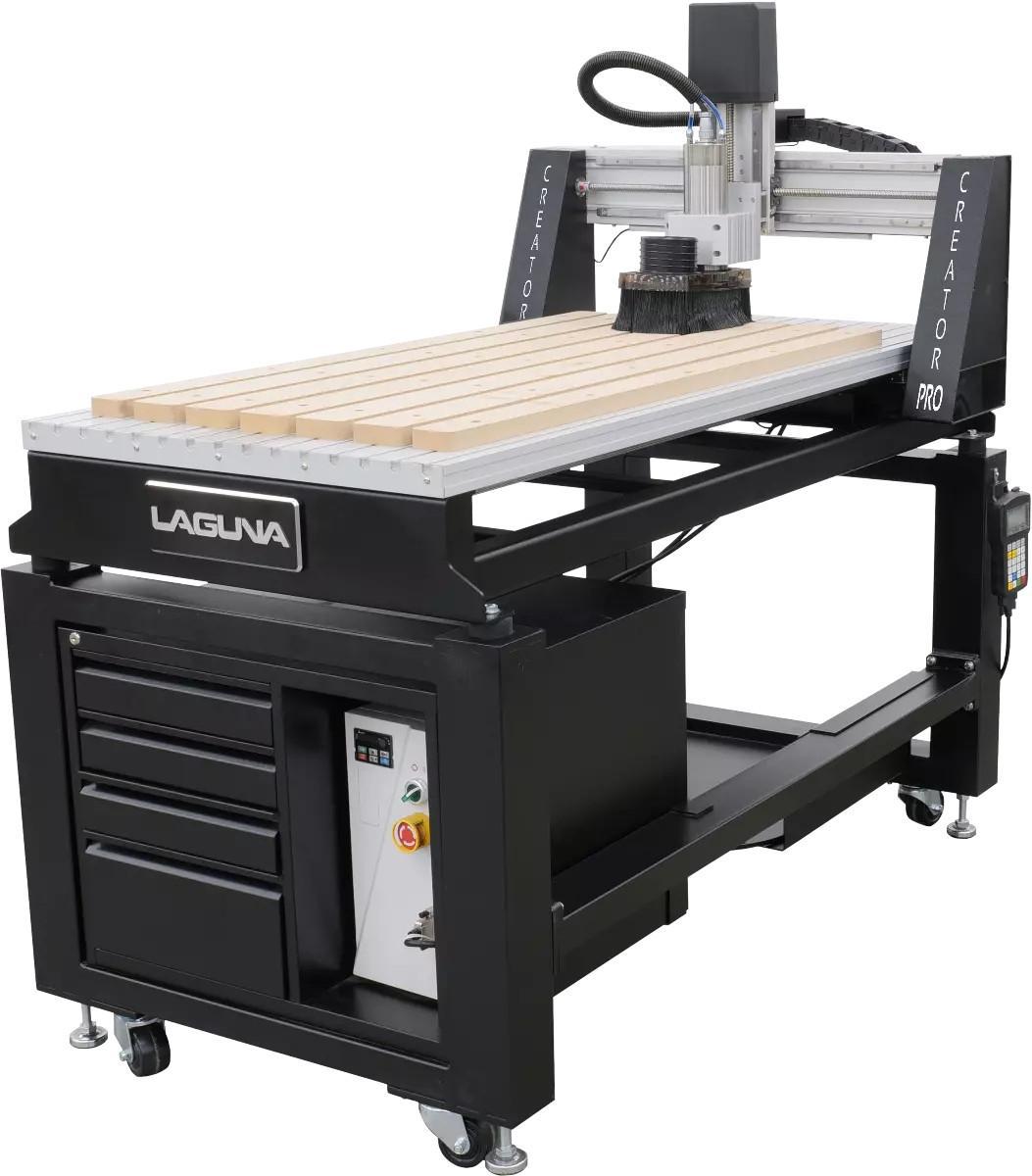 Machine shown with optional stand, toolbox, and accessories
Creator Pro
The Laguna Creator Pro offers all of the great features you've come to know and love but adds increased holding torque with 48V stepper motors, an improved cooling system, and higher spindle performance thanks to an upgraded VFD.
The updated Creator Pro offers 4-axis capability, powerful electro-spindle performance, and rotary machining capability in a compact industrial machine.
This machine provides a full 6.5 inch of gantry clearance and a quiet yet powerful 3HP electro-spindle with an integrated liquid cooling system.
The Laguna Creator Pro also offers precision ball screws, prismatic guides, a robust steel frame, and interlocking aluminum table.
Features:
3HP Liquid Cool Spindle/ ER-20 Collet
Prismatic Guides In All Axes
Precision Ball Screws In All Axes
Tool Touch Off Puck Included
DSP Controller
4th Axis Ready
Avaliable in 2x3 and 2x4 ft Tables sizes
Parts Included With Machine:
Dust Shoe
Hold Down Clamp Set (4 Total Clamps)
1/2 inch and 1/4 inch Collets
Collet Wrenches
Integrated MDF Spoil Board