Merrick Originals: Hood Picker
Attach the Hood Picker to your engine hoist and one person can easily remove (and install) vehicle hoods and trunk decks. Position the fingers and adjust the pivoting tilt and then remove the bolts. The hood or trunk is now held securely by the Hood Picker. Roll it out of your way. Reinstall by reversing the steps. Your life just got easier!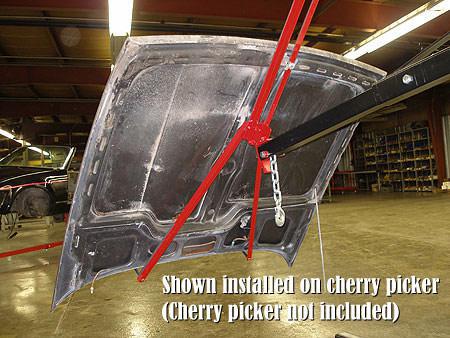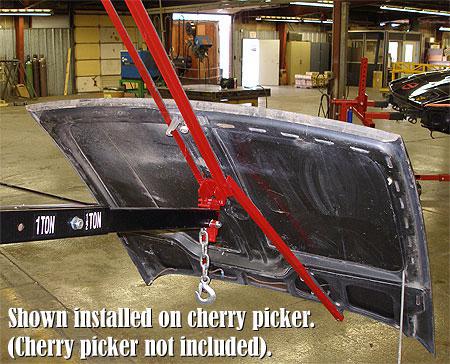 Hood Picker Features and Benefits:
Universal design: installs on most cherry pickers (cherry picker not included)
Easy installation
One-man operation
Heavy Duty construction
Folds up and stores easily
Adjusts to nearly any hood
Useful for both hood removal and installation
Specifications:
Length (open): 60 inch
Length (closed): 35-7/8 inch
Maximum width (open): 36 inch
Weight: 12 lbs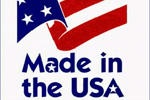 The Auto Dolly products and Specialty Tools are made right here in the USA. That means that we can make our products from the rugged materials necessary, without worrying about how much it will cost to move those materials across an ocean. This allows us to deliver a far more durable product and get it into your hands faster.