Available to fit the Standard or Heavy Duty Auto Dolly
The big difference between the Standard and Heavy Duty Auto Dolly is in the caster type and size. The Tire Dolly attachment will work on either the 12 or 16 inch Dolly (Standard or Heavy Duty).
Standard vs Heavy Duty Casters:



The Auto Dolly has quickly become one of the handiest tools in garages, shops, and showrooms across the country. It was designed to allow one-person to move automobiles, trucks, boats and trailers, lawn mowers, jet skis, motorcycles, airplanes, and most other heavy vehicles with ease. Gain precious floorspace by moving items right up against a wall or into a corner!

The Auto Dolly is placed under each tire of the vehicle, making the vehicle a rolling cart that will now roll in any direction with ease. The large roller bearing casters make it simple for anyone to move the vehicle in any direction.
Tire Dolly Attachment Features and Benefits:
Converts an Auto Dolly into a tire stack manager.

The Tire Dolly Attachment can handle up to a 48 inch stack of tires and/or wheels

Fits either a 12 or 16 inch Auto Dolly (Standard or Heavy Duty

Move an entire stack of tires and/or wheels easily around your shop or garage.

Facilitates shop order and easier, more complete floor cleaning.

Durable welded steel construction

Free up precious floor space in your shop or garage

Red painted finish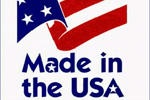 The Auto Dolly products and Specialty Tools are made right here in the USA. That means that we can make our products from the rugged materials necessary, without worrying about how much it will cost to move those materials across an ocean. This allows us to deliver a far more durable product and get it into your hands faster.